LAP-BAND® - The Path to Effective and Sustained Weight Loss
Dec 5, 2019
About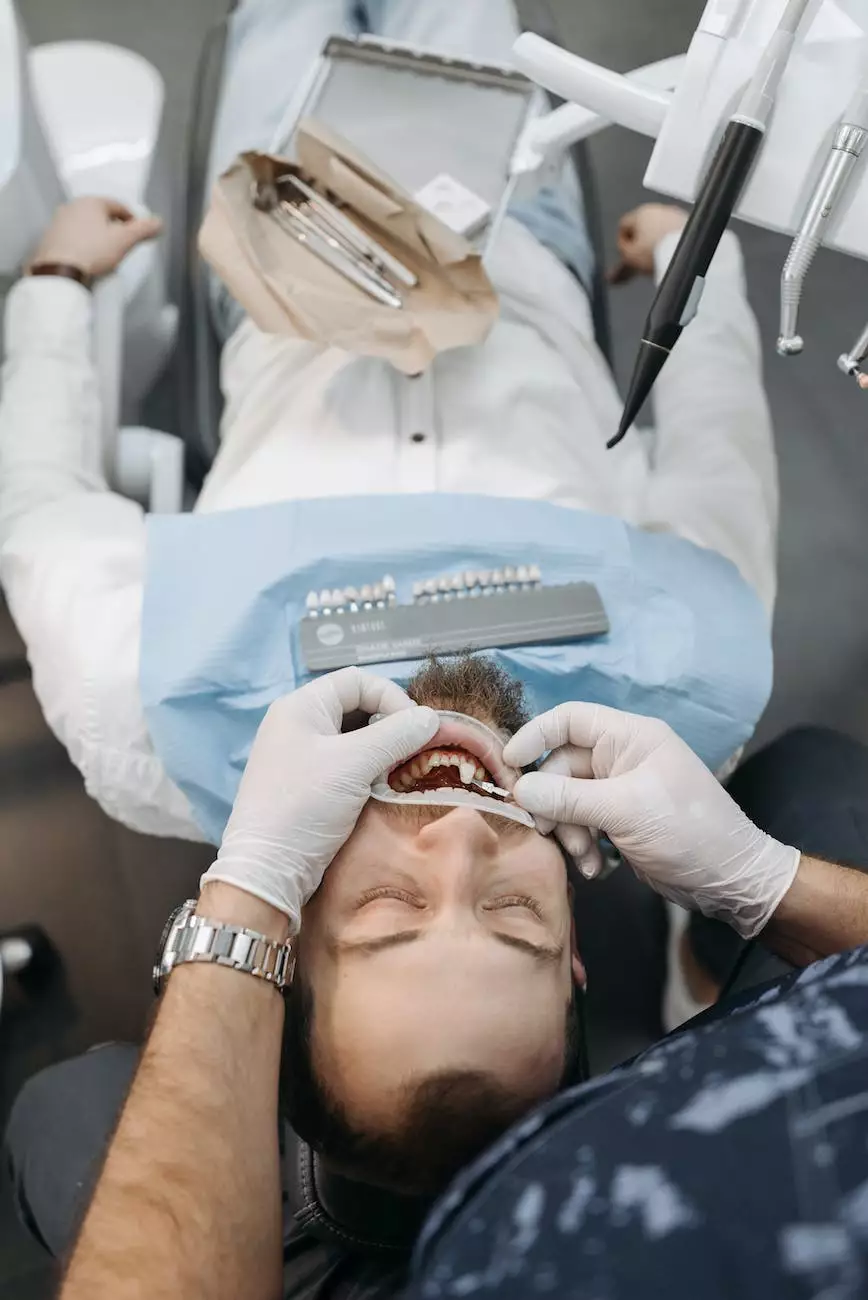 Introduction
Welcome to the comprehensive guide on LAP-BAND® surgery provided by Luis Reyes, MD, FACS, FASMBS, a renowned expert in the field of bariatric surgery. With a focus on helping individuals achieve their weight loss goals, Valley Obesity Surgery is committed to delivering exceptional surgical solutions tailored to your unique needs.
Understanding Obesity
Obesity is a serious health condition that affects millions of people worldwide. It contributes to various medical complications, including heart disease, diabetes, and joint problems. If you've been struggling with your weight and traditional weight loss methods have proven ineffective, LAP-BAND® surgery might be the solution you've been searching for.
What is LAP-BAND® Surgery?
LAP-BAND® surgery is a minimally invasive procedure designed to assist individuals in achieving long-term weight loss. With over two decades of success, it has helped countless patients regain control of their health and transform their lives. The procedure involves placing an adjustable silicone band around the upper part of the stomach, creating a smaller pouch for food. This reduces food intake, enabling patients to feel full more quickly and consume fewer calories.
The Benefits of LAP-BAND®
LAP-BAND® offers numerous benefits that make it a popular choice among individuals seeking weight loss solutions. Firstly, it is a minimally invasive procedure, which means it involves smaller incisions resulting in reduced scarring and quicker recovery times compared to traditional open surgeries. Additionally, LAP-BAND® is adjustable, allowing for personalized adjustments to ensure optimal weight loss. This flexibility makes it suitable for a wider range of individuals, including those with certain medical conditions.
Procedure Details
The LAP-BAND® procedure is performed using laparoscopic techniques, which involve the use of specialized instruments and small incisions. Dr. Luis Reyes, MD, FACS, FASMBS, a highly skilled surgeon, will guide you through the entire process, ensuring your safety and optimal results. The procedure typically takes around one to two hours, with most patients returning home the same day. During surgery, the adjustable band is carefully placed around the upper part of the stomach, creating a smaller upper pouch, without the need for stomach stapling or removal of any part of the stomach itself.
Recovery and Post-Surgery Care
After LAP-BAND® surgery, your recovery process will be closely monitored by Dr. Luis Reyes, MD, FACS, FASMBS, and his dedicated team. You can expect to experience some discomfort in the initial days following the procedure, but this can be managed with medication. A specific post-operative diet plan will be provided, which gradually introduces solid foods, allowing your body to adapt to the changes. Regular follow-up appointments will be scheduled to monitor your progress and provide any necessary adjustments to the band.
Why Choose Valley Obesity Surgery?
Valley Obesity Surgery is committed to providing the highest standard of care to our patients. By choosing us for your LAP-BAND® surgery, you benefit from:
Expertise: Dr. Luis Reyes, MD, FACS, FASMBS, is a highly experienced bariatric surgeon with a stellar reputation for delivering exceptional results.
Patient-Centered Approach: We understand that every patient is unique, and we tailor our treatment plans accordingly, ensuring the best possible outcome for each individual.
Comprehensive Care: Our team will support you throughout your weight loss journey, offering guidance, education, and counseling to help you achieve long-term success.
State-of-the-Art Facility: We pride ourselves on maintaining a modern surgical facility equipped with advanced technology to provide the highest level of safety and comfort to our patients.
Proven Results: Our track record of successful patient outcomes and testimonials speak to our commitment to excellence.
Conclusion
If you're ready to embark on a journey towards effective and sustained weight loss, LAP-BAND® surgery offered by Dr. Luis Reyes, MD, FACS, FASMBS, at Valley Obesity Surgery is an excellent choice. Our expert team, state-of-the-art facility, and personalized approach ensure that you receive the best care possible. Take the first step towards transforming your life and regaining your health by contacting us today to schedule a consultation.