Roux-en-Y Gastric Bypass
Sep 17, 2023
About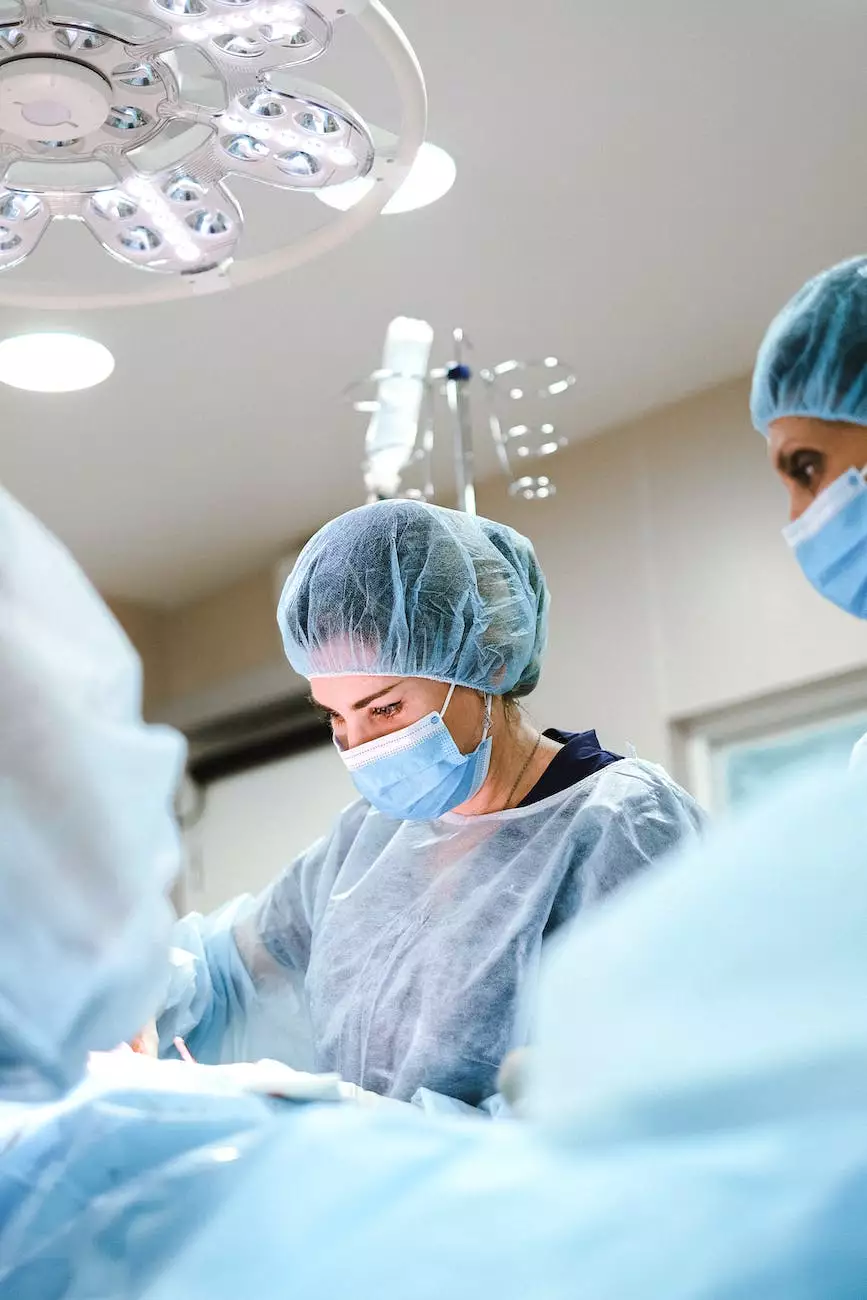 Welcome to the page dedicated to Roux-en-Y Gastric Bypass, a highly effective weight loss surgery procedure provided by Dr. Luis Reyes, a prominent surgeon specializing in bariatric surgeries. If you're looking for a long-term solution to your weight struggles, this comprehensive guide will provide you with valuable insights into the procedure, its benefits, potential risks, and the life-changing outcomes you can expect.
The Importance of Roux-en-Y Gastric Bypass Surgery
When diet and exercise alone haven't yielded the desired results, Roux-en-Y Gastric Bypass can offer the breakthrough you need for successful weight loss. It is a well-established and medically proven surgical procedure that has benefited thousands of individuals worldwide. Dr. Luis Reyes recognizes the significance of this surgery in combating the obesity epidemic, and his expertise ensures a safe and successful treatment process.
Understanding Roux-en-Y Gastric Bypass
Roux-en-Y Gastric Bypass involves creating a small stomach pouch to restrict food intake and bypassing a section of the small intestine to limit the body's ability to absorb nutrients and calories. This combination of restriction and malabsorption enables significant weight loss, with patients typically losing up to 70% of their excess weight within the first year.
During the procedure, Dr. Reyes will make several small incisions in your abdomen and introduce a laparoscope to guide the surgical instruments. The surgery is performed using minimally invasive techniques, which result in smaller scars, reduced pain, and faster recovery times.
The Benefits of Roux-en-Y Gastric Bypass
Roux-en-Y Gastric Bypass offers numerous benefits beyond weight loss. It has been proven to resolve or improve various obesity-related conditions, including type 2 diabetes, high blood pressure, sleep apnea, and joint pain. By achieving significant weight loss, patients experience increased energy levels, improved mobility, enhanced self-esteem, and reduced dependence on medications.
Is Roux-en-Y Gastric Bypass Right for You?
As with any surgical procedure, Roux-en-Y Gastric Bypass requires careful consideration and a comprehensive evaluation. Dr. Luis Reyes and his team are committed to helping you make an informed decision about your weight loss journey. During the evaluation process, you will undergo a thorough medical assessment, including a discussion of your medical history, lifestyle, and individual weight loss goals.
Dr. Reyes ensures that you have a clear understanding of the risks and benefits associated with Roux-en-Y Gastric Bypass, as well as the lifestyle changes required for long-term success. He will guide you in setting realistic expectations, as well as provide the necessary support and guidance throughout your weight loss journey.
Contact Dr. Luis Reyes for a Comprehensive Evaluation
If you're ready to make a positive change in your life and explore the potential benefits of Roux-en-Y Gastric Bypass, contact Dr. Luis Reyes today. His expertise, compassion, and commitment to patient care make him the ideal choice for your weight loss surgery needs. Experience the transformative power of Roux-en-Y Gastric Bypass and take the first step towards a healthier, more fulfilling future.