Surgical Services
Oct 17, 2022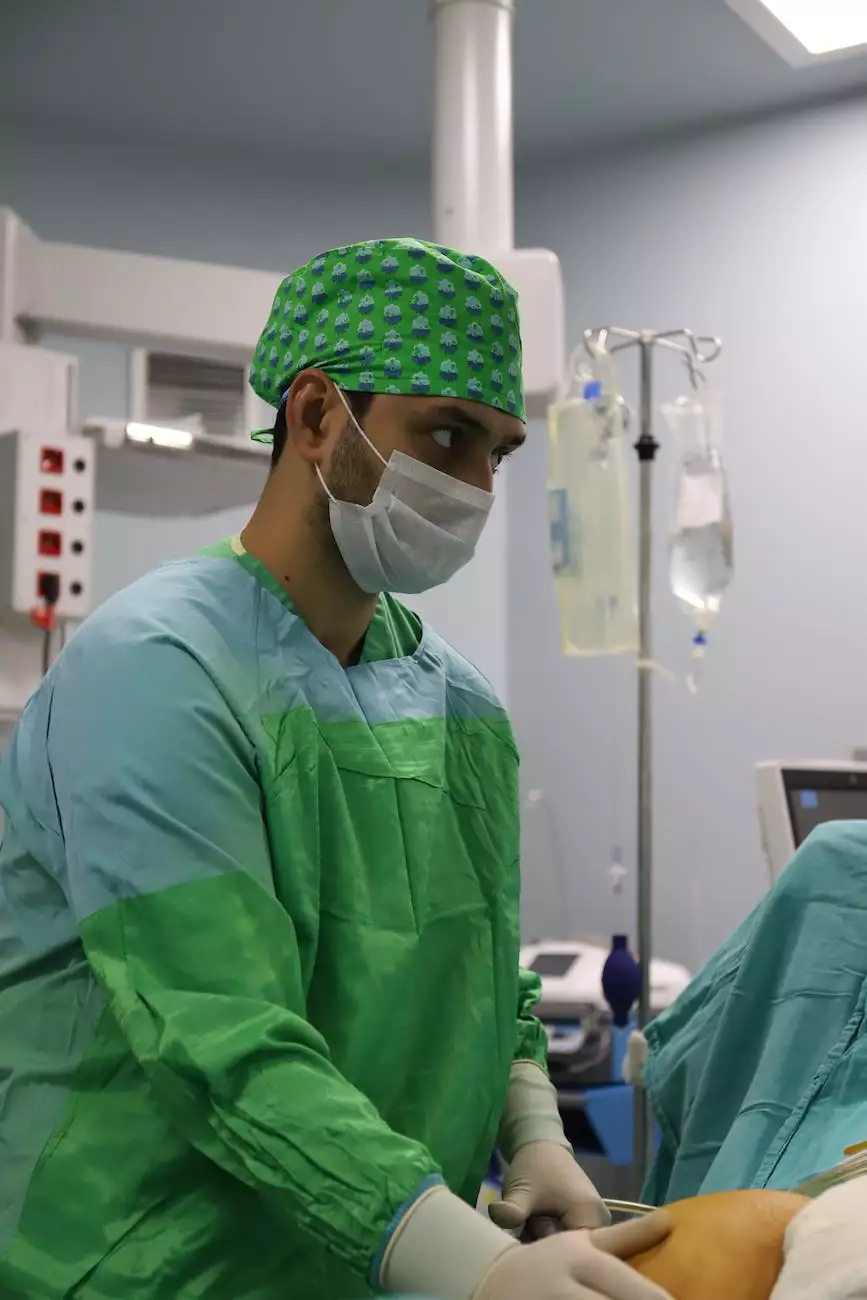 Welcome to our comprehensive surgical services page at Luis Reyes, MD, FACS, FASMBS. As a renowned obesity surgeon, Dr. Luis Reyes specializes in providing exceptional surgical treatments and procedures to promote weight loss and enhance overall health. We understand that each patient is unique, and our team is dedicated to tailoring personalized surgical solutions to meet your specific needs. With our advanced techniques and state-of-the-art facility, you can trust in our expertise and experience for successful outcomes.
Laparoscopic Gastric Bypass
If you're struggling with obesity and looking for a highly effective weight loss surgery, laparoscopic gastric bypass is an excellent option. This minimally invasive procedure involves creating a small stomach pouch and rerouting the digestive tract. As a result, you will experience reduced food intake and malabsorption, leading to sustained weight loss. Dr. Luis Reyes has extensive experience in performing this surgery, ensuring safe and successful outcomes for our patients.
Vertical Sleeve Gastrectomy
Vertical sleeve gastrectomy, also known as gastric sleeve surgery, is a popular surgical option for weight loss. This procedure involves removing a large portion of the stomach to create a smaller, banana-shaped pouch. By reducing the stomach's size, patients experience decreased hunger and early feelings of fullness, leading to significant weight loss. You can trust Dr. Luis Reyes's expertise in performing this surgery to help you achieve your weight loss goals.
Revisional Bariatric Surgery
If you have previously undergone weight loss surgery and are experiencing complications or inadequate results, revisional bariatric surgery may be the solution. Dr. Luis Reyes specializes in revising and correcting previous weight loss surgeries, addressing issues such as inadequate weight loss, weight regain, or medical complications. Our team will carefully evaluate your unique circumstances and develop a personalized revisional plan to optimize your weight loss journey.
Obesity Surgery Consultation
Prior to any surgical procedure, we prioritize thorough patient consultations. We understand that undergoing surgery is a significant decision, and we want to ensure that you are fully informed and comfortable with the process. During your consultation, Dr. Luis Reyes will conduct a comprehensive evaluation, including a detailed medical history review and thorough physical examination. Additionally, we will discuss your weight loss goals, expectations, and the available surgical options. Our team is committed to addressing all your concerns and ensuring you have the necessary information to make an informed decision.
Compassionate Care and Ongoing Support
At Luis Reyes, MD, FACS, FASMBS, we believe in providing compassionate care and ongoing support to our patients throughout their weight loss journey. We understand that surgery is just the first step, and we are dedicated to helping you achieve long-term success. Our team of experienced healthcare professionals will provide comprehensive post-operative care, including regular follow-up appointments, monitoring, and guidance. We are here to support you every step of the way and celebrate your achievements.
Contact Us Today
If you are considering surgical weight loss options or seeking revisional bariatric surgery, don't hesitate to contact us today. Dr. Luis Reyes and our exceptional team are ready to answer your questions, address your concerns, and guide you toward a healthier and happier life. Take the first step on your weight loss journey by scheduling a consultation. We look forward to helping you transform your life through our top-notch surgical services.