About - Luis Reyes, MD, FACS, FASMBS
Jun 7, 2019
About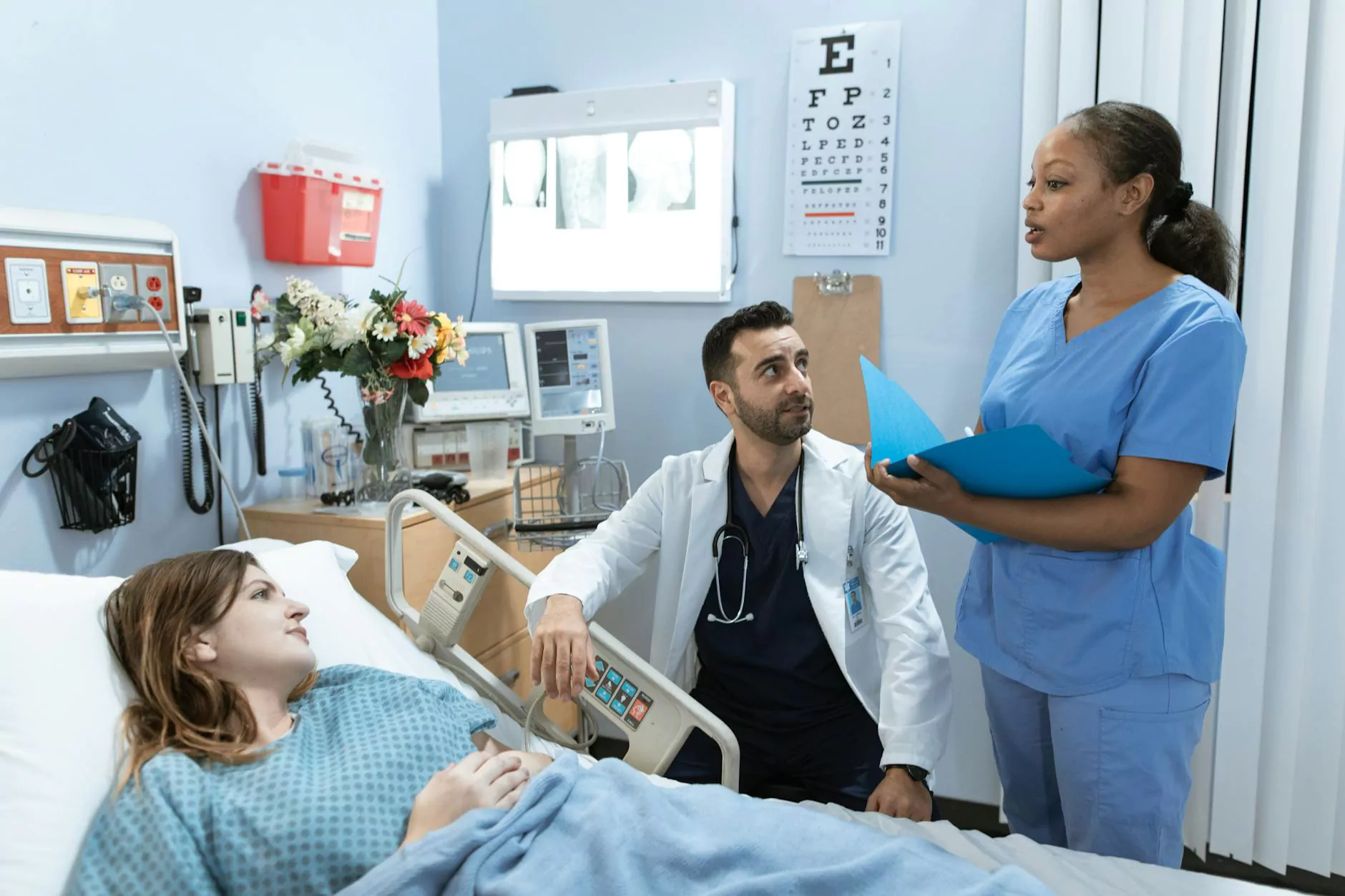 Introduction
Welcome to the About page of Luis Reyes, MD, FACS, FASMBS, an esteemed expert in the field of obesity surgery. With extensive experience and a dedication to improving the lives of individuals struggling with weight-related issues, Dr. Luis Reyes has established himself as a leader in the health industry.
Expertise and Experience
Dr. Luis Reyes is a highly skilled surgeon with board certifications in both General Surgery and Obesity Medicine. With his specialization in obesity surgery, Dr. Reyes has helped countless patients regain their health and achieve long-term weight loss. His expertise extends to various surgical techniques, including gastric bypass, gastric sleeve, and gastric banding.
Having completed his medical education at prestigious institutions, Dr. Reyes possesses a deep understanding of the complex nature of obesity and its impact on overall health. Patients can trust in his comprehensive knowledge and evidence-based approach to weight management.
Comprehensive Obesity Surgery Services
At Luis Reyes, MD, FACS, FASMBS, we offer a range of obesity surgery services aimed at providing customized solutions for each patient's unique needs.
Gastric Bypass
Gastric bypass surgery, also known as Roux-en-Y gastric bypass, is a highly effective procedure that aids in weight loss by creating a small pouch in the stomach and bypassing a portion of the small intestine. This technique restricts the amount of food that can be consumed while reducing the absorption of calories and nutrients.
Gastric Sleeve
Gastric sleeve surgery, or sleeve gastrectomy, involves the removal of a portion of the stomach, resulting in a smaller stomach pouch. This procedure reduces the capacity for food intake and helps patients feel satisfied with smaller portions.
Gastric Banding
Gastric banding, also known as laparoscopic adjustable gastric banding, involves the placement of a silicone band around the upper part of the stomach. This adjustable band restricts the amount of food that can be consumed, leading to weight loss.
Why Choose Luis Reyes, MD, FACS, FASMBS?
When it comes to choosing a healthcare provider for obesity surgery, it is essential to select someone with expertise, experience, and a proven track record of success. Dr. Luis Reyes embodies all of these qualities, making him the top choice in the health industry.
With a patient-centered approach, Dr. Reyes takes the time to understand each individual's unique circumstances and goals. He believes in a holistic approach to weight management, considering both physical and mental well-being throughout the treatment process.
Dr. Reyes and his dedicated team are committed to providing exceptional care, from the initial consultation to post-operative support. Patients can expect comprehensive pre-operative assessments, personalized surgical plans, and ongoing follow-up care to ensure long-term success.
Contact Luis Reyes, MD, FACS, FASMBS
If you are considering obesity surgery and would like to learn more about how Dr. Luis Reyes can help you achieve your weight loss goals, we encourage you to reach out to our clinic. Contact us today to schedule a consultation and take the first step towards transforming your life.
Disclaimer: This information is for educational purposes only and is not intended as medical advice. Please consult with a qualified healthcare professional for personalized recommendations.