Our Surgeons at Luis Reyes, MD, FACS, FASMBS - Valley Obesity Surgery
Apr 20, 2018
Our Surgeons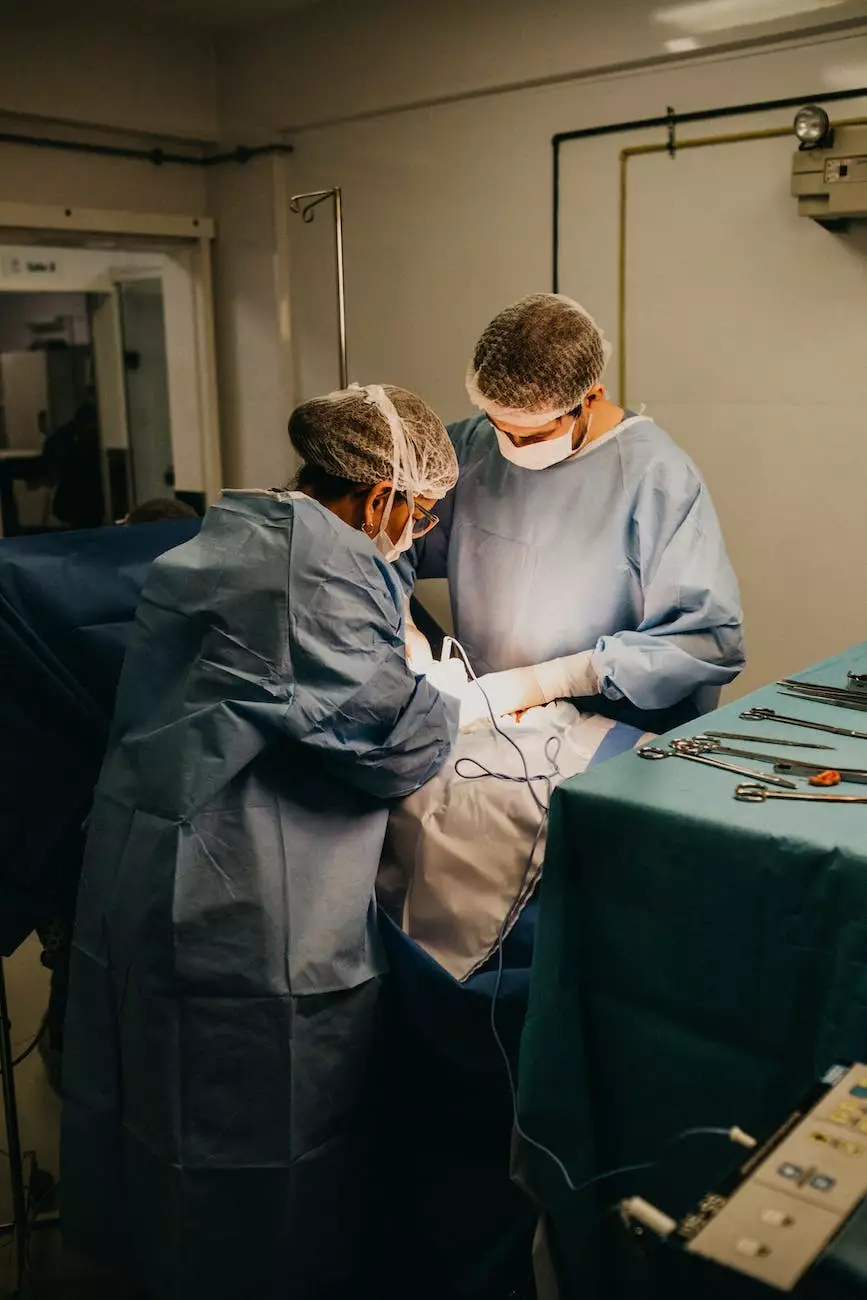 Welcome to Luis Reyes, MD, FACS, FASMBS - Valley Obesity Surgery, where we pride ourselves on having a team of highly proficient surgeons dedicated to providing the best healthcare services in the field of obesity surgery.
Meet Our Surgeons
When it comes to choosing a surgeon for your obesity surgery, you want to ensure that you are in the hands of the most experienced and skilled professionals. At Luis Reyes, MD, FACS, FASMBS, our team of surgeons is renowned for their expertise, precision, and compassionate care.
Dr. Luis Reyes, MD, FACS, FASMBS
Dr. Luis Reyes is a board-certified surgeon with extensive experience in the field of obesity surgery. With his exceptional surgical skills and dedication to patient care, Dr. Reyes has helped numerous patients achieve successful weight loss and improve their overall health.
Dr. Reyes completed his medical degree at a prestigious medical school, where he graduated with honors. He then went on to complete his residency and fellowship, specializing in obesity surgery. His commitment to excellence has earned him recognition as one of the leading surgeons in the field.
With a patient-centric approach, Dr. Reyes takes the time to understand each patient's unique circumstances and goals. He believes in personalized treatment plans and works closely with patients to determine the most suitable surgical options for their needs.
Throughout the surgical process, Dr. Reyes ensures that his patients receive comprehensive care and support. From the initial consultation to post-operative follow-ups, he stands by his patients every step of the way, providing guidance, education, and encouragement.
Dr. Maria Hernandez, MD, FACS, FASMBS
Dr. Maria Hernandez is another valued member of our surgical team. With her exceptional surgical skill set and commitment to patient care, Dr. Hernandez has helped countless individuals achieve their weight loss goals and regain their health and confidence.
Dr. Hernandez obtained her medical degree from a renowned institution and further honed her skills by completing a comprehensive surgical residency and fellowship in obesity surgery. Her dedication to staying updated with the latest advancements in the field ensures that her patients receive the most innovative and effective treatments.
Compassionate and attentive, Dr. Hernandez guides her patients through every stage of their surgical journey. She believes in building strong relationships with her patients, fostering trust, and working collaboratively to develop personalized treatment plans.
Dr. Hernandez's expertise extends beyond surgical skills. She also specializes in comprehensive pre-operative evaluations, ensuring that patients are mentally and physically prepared for their procedures. Her thorough approach minimizes risks and optimizes outcomes.
Beyond Surgical Excellence
At Luis Reyes, MD, FACS, FASMBS - Valley Obesity Surgery, we go above and beyond to provide our patients with top-quality healthcare services. Our surgeons not only excel in the operating room, but they also contribute significantly to research and the development of advanced surgical techniques in the field of obesity surgery.
We understand that choosing the right surgeon is a crucial decision, and we assure you that our team of highly proficient surgeons is dedicated to delivering exceptional care and achieving optimal outcomes for each patient.
Why Choose Luis Reyes, MD, FACS, FASMBS - Valley Obesity Surgery?
Experience: With years of experience, our surgeons have successfully performed numerous complex obesity surgeries.
Expertise: Our surgeons are board-certified and have undergone extensive training and education to specialize in obesity surgery.
Comprehensive Care: We provide personalized treatment plans and comprehensive care throughout the surgical process.
Collaborative Approach: We believe in working closely with our patients, involving them in decision-making and making them an active part of their healthcare journey.
State-of-the-art Facilities: Our clinic is equipped with the latest technology and modern facilities to ensure the highest level of patient safety and comfort.
Supportive Team: Our dedicated team of healthcare professionals is always there to address any concerns or questions you may have.
If you are considering obesity surgery, trust our highly proficient surgeons at Luis Reyes, MD, FACS, FASMBS - Valley Obesity Surgery to provide you with expert care, compassion, and successful outcomes. Contact us today to schedule a consultation and take the first step toward reclaiming your health.